MANUFACTURER'S WARRANTY
CHECK/TIGHTEN LUG NUTS
Torque Requirements
Make Sure Mounting Surface of the Wheel and Axle Hub is Not Damaged and Clean From Dirt, Grease, Oil, Etc.
Start all Lug Nuts by Hand to prevent Cross Threading.
Tighten Lug Nuts Using A Torque Wrench Before the First Road Use and After Each Wheel Removal, Following the Sequence and Torque Setting as Shown Below in the Sequence Diagram and Torque Chart.
Re-Torque Between the First 25-50 Miles, and Again At 100 Miles for8k-12kAxles.CheckPeriodicallyandDuringRegular Safety/Servicing Checks Thereafter.
NOTE: Failure to Follow Torque Requirements May Result in Loose Wheels, Broken Lug Studs and Possible Wheel Separation From Axle Hub Causing Serious Damage.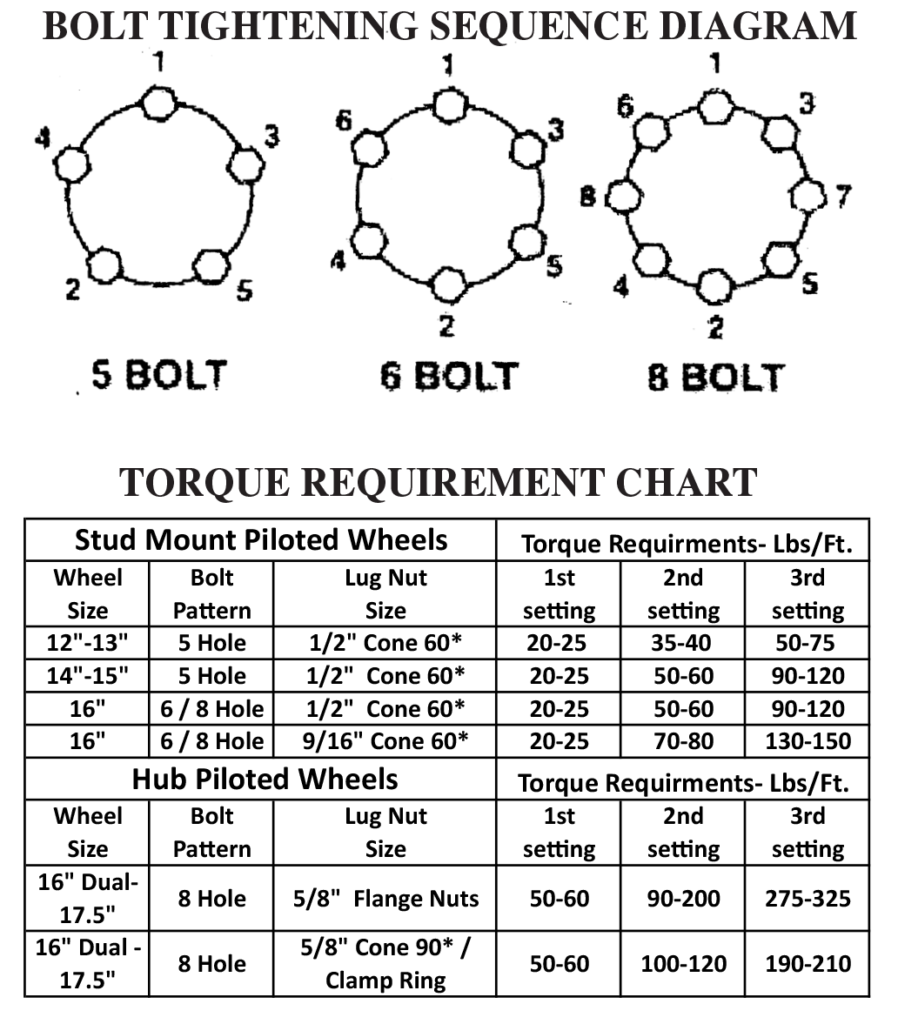 SUSPENSION FASTENER TORQUE VALUES (FT.LBS)